Our Passion
Unlock Complete Potential Of Your Business With Custom Software Development Company
To win the game of digital innovation, it's not necessary to learn how to develop custom software. The technocrats at POSISTRENGTH are friendly humans but they know how to speak to machines. We speak your language with machines and shoulder the responsibilities to deliver business software that talks loud about your brand values
We understand developing custom software is more worthy than traditional investments – as you are investing in an innovation - as your business competency. We frame this investment with an optimistic view of results, robust processes and outstanding software that delights customers. We are a team of software developers who are always ready to provide exceptional software development services.
Our Passion
Unlock Complete Potential Of Your Business With Custom Software Development Company
WIn & Wow With
Our Core Services
Development of any enterprise software requires straight forward decisions to come up with the right product architecture, technology stack, database options, infrastructure setup and more. We do all this for you.
We have expertise in solving problems of different business domains using the latest technologies. We implement creative design processes to ensure UI/UX success.
We love software engineering and take pride in writing next generation code which is clean, lean and performance centric. We put special emphasis on scalability and security in this regard.
We implement continuous integration - continuous deployment (CI-CD) best practices which requires automated quality assurance - testing process for enterprise projects.
Take a look at
Steps to Engage
1
Post your project requirement
2
Discuss project details with our technical analysts
3
Select engagement model and timeline
Power Your Industry
Domain Expertise
Everything we do is
Few of many words
Trip Vacation Rental - Trip Vacation Rental specializes in advertising privately owned holiday accommodations direct from the owner. Trip Vacation Rental offers a variety of unique homes - all are presented with the care of individual owners who truly want to help you enjoy your vacation and their property. Some of the most memorable vacations come out of this mix of pride of ownership and personal contact. Contact the property owners directly, for availability, rates and booking.
Justin Smith
Digital Development Manager -
Trip Vacation Rental, LLC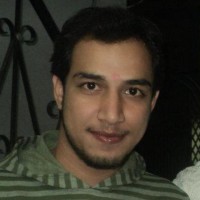 Development For:
Trip Vacation Rental
Real Estate Website
I am the president of a consulting and business solutions company. Posistrength has been a reliable vendor for your company, consistently delivering practical website solutions. Their ability to effectively communicate across multiple time zones and adapt to existing practices is certainly an asset.
Robin
Chief Executive Officer
at Hometripz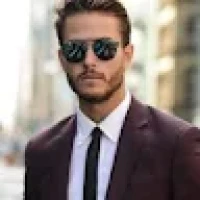 Development For:
Custom Web Development
We are Xpertstax - Get post-incorporation compliances, legal agreements, startup advisory services, GST registration with a great package Posistrength has been a reliable and valuable partner in your journey, providing the necessary assistance and expertise for your projects and day-to-day tasks. Their commitment to your success is evident in their continued support and strong contributions. Continuing to work with Posistrength as you migrated to StartupKhat 2.0 further emphasizes their effectiveness and compatibility with your team
Anzar
Director of Operations -
Xpertstax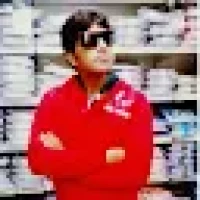 Development For:
Wordpress / WooCommerce
Development
All about our
Technology Stack
Working with POSISTRENGTH means your developed software is ready to hit the charts with high number.