Our Mission
We have successfully designed, developed and delivered more than 310+ eCommerce solutions bespoken to client's business needs. We have proven experience of 140+ API integration and 60+ payment gateway integrations.
We want your product or services to reach directly to your customers and that should grow incrementally using our expertise into eCommerce. It's our experience that helps retailers, wholesalers, distributors and manufactures to have a solid eCommerce presence with a powerful, personalized and rewarding store.
1
Online Stores
As a leading eCommerce development company, we create device-agnostic stores thriving with different challenges for any industry from food delivery to fashion. We deliver experiences that are seamless with sleek design, flawless functionality and multichannel presence.
2
B2C Marketplaces
Drawing on immense B2C experience, we work with brands like Clorox, Konga and Institchu to implement enterprise eCommerce web and mobile applications. We provide end to end solutions with custom design, multi-lingual, multi-currency, third-party integrations like SAP, Salesforce etc and performance optimized infrastructure deployment.
3
B2B Trade Portals
Our developed B2B portals are robust to unite all the business traders, suppliers, wholesalers, manufactures, within a powerful technology space. Our eCommerce solutions are technically impeccable helping clients to bulk order, join partnership and trade securely.
4
Auction Platforms
Auction platforms help enterprise clients to widen the trading experience. With our solution, the traders can manage and look-after different stages of auction, like bid items, different auction types, audio and video streaming facility and different payment options.
5
eCommerce Aggregators
Are you envisioning a platform where all the vendors, brands will unite their offerings to provide a better one-place ecosystem facility? We create such aggregators for you to manage all brands at once and enable them to market their products, whether it's a price comparison platform or affiliate marketing.
6
M-Commerce
The world went mobile and so the eCommerce era. Today, six out of ten users buy on their mobile phone. We acknowledge the essentiality completely, and thus our mobile app developers work on creating a mobile version of your product or application from scratch.

nteed to increase sales
Delivering Custom eCommerce Operational Promises
eCommerce is among our core expertise areas whether it's serving an auto parts company in Australia or Healthcare company in the United States. With years of experience under our belt across diverse eCommerce business domains we ensure results in much faster time.
1
Inventory Management
With robust disciplines and bulletproof approaches we successfully integrate different inventory management aspects from barcoding on mobile app to inventory forecasting based on big data analysis.
2
Payment Solutions
Seamless integration and development of payment gateways and portals, e-wallets, POS systems and security adds an edge to our relentless pursuit of providing smooth and powerful experience.
3
ERP and CRM Integration
We develop custom ERP or integrate ready made ERP with further customization to your platform to create a streamlined flow of information to ensure smooth management processes.
4
Product Information Management
Developing purposeful eCommerce solutions with sophisticated product categorization and cataloging, enriched product lifecycle management, product comparison is definitely our way.
5
Marketing and Sales
Transforming complex sales and analytics work-flows into tangible digital solutions by integrating CRM systems, multi-channel marketing campaigns, analytics, reporting and call-centers.
6
Warehousing and Logistics
We provide solutions like routing management, tracking systems, cargo operations, stock optimization, warehouse operations, fuel management to keep warehousing and logistics in real time.
All about our
Technology Stack
Working with POSISTRENGTH means your developed software is ready to hit the charts with high number.
We do Everything Digital
Need a Different Solution?
Performance Testing
Automation Testing
User Testing
Usability Testing
Our Insights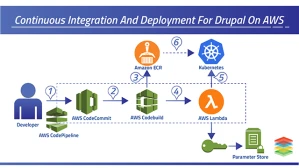 Cloud Services
Continuous Delivery/Deployment on AWS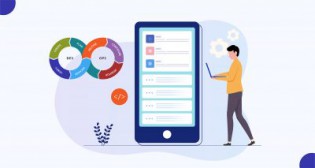 Enterprise software development
Roadmap: How to implement DevOps For Enterprise?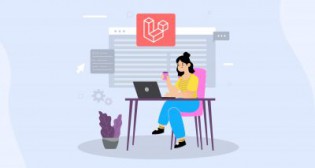 PHP Frameworks
Everything you need to know about Laravel 9.4
View All
Contact Us
Let's Talk Business!
Have questions about your idea? Drop in your details to discuss with our solution consultants. We look forward to hear from you.